Orchestra designs
efficient processes in the OT
Orchestra connects your shopfloor systems with IT. With the low-code platform, you configure use cases for data acquisition and processing from machines and production systems. These can be seamlessly integrated into value-adding processes. Bidirectional communication with IT systems such as the MES system or the ERP system is part of our standard feature set.
Condition Monitoring
Monitor the status of your machines and production facilities in real time. This increases efficiency and delivery reliability. Our experience shows that in many cases not all existing assets are needed. Asset optimization can also save costs in this way
MES-Integration und Closed-Loop
Assign production orders directly to an available production plant via the ME system. In the closed-loop scenario, testing machines are used after production to measure whether all parameters meet the requirements of component testing. If necessary, the MES or an alternative leading system initiates rework as often as necessary until the order is completed. This automation provides additional freedom for scarce personnel and saves costs.
Agile Fit
Don't be afraid of the change that digitalization brings! Orchestra lets you react quickly, easily and flexibly to changing situations and act proactively. Create new communication scenarios agilely and make your company fit for the future!
AI Empowerment
Orchestra provides the various players with exactly the data you need. Specific data from local devices is the crucial piece of the Big Data puzzle and thus the basis for Artificial Intelligence.
Asset Administration Shell, Information models and
OPC-UA Companion-Specifications
Many machines and plants offer an OPC-UA interface. Only in rare cases this corresponds to a standardized information model, an OPC-UA Companion Specification. Companion specifications imported into the Orchestra OPC UA server represent information models true to specification. This is the basis for communication with the asset administration shell and true plug & play on the store floor.
Connecting Industries
Plug & Produce
One partner, one platform
The low-code platform Orchestra uses identical runtime and interfaces for OT, IT and Edge. As a user, you quickly get used to the touch and feel and can easily apply what you learn to automation tasks in all areas of the company.
OPC-UA: The whole spectrum
Orchestra supports the classic data access but also the historical data access, methods, subscriptions, events, alarms and conditions and provides its own server. You can read Companion Specification files into this server or build your own information models in the Address Space. In addition to OPC-UA, we also support a variety of PLCs and other store floor protocols such as Siemens S7, Modbus, TCP, AMQP, MQTT, MT-Connect, RS232 and many more.
Configurable at runtime
In many cases, for example, it is necessary to read several data points together in order to correctly interpret the machine status or other parameters. The knowledge of this is usually in the heads of your business departments. Orchestra and the Orchestra Companion-Specification / Asset Adminsitration shell solution can therefore be configured at runtime. We provide an application programming interface for this (for example, REST). Orchestra adapts to the needs of your organization without the need to involve IT. This significantly simplifies communication and everyday project work.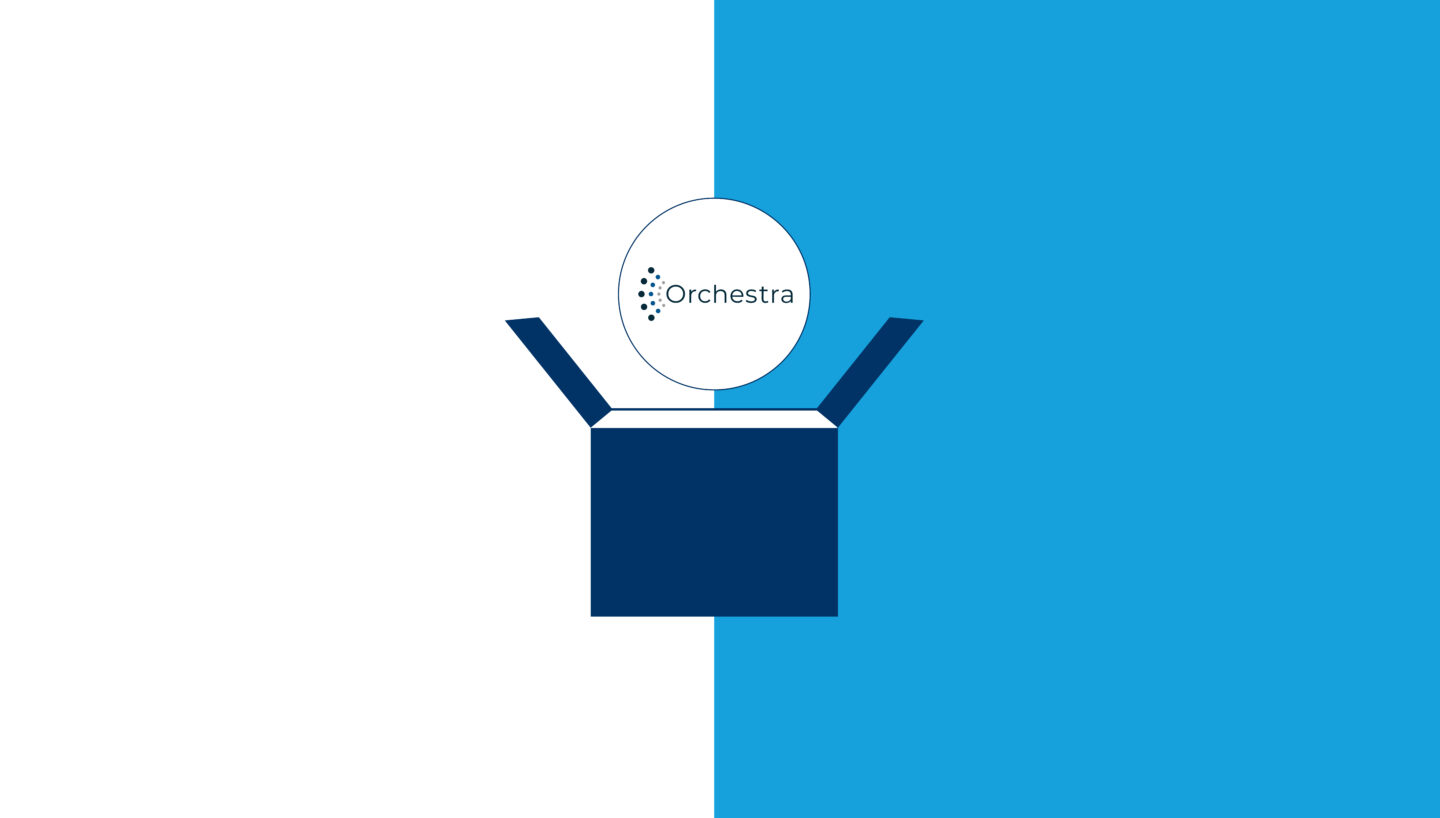 Full interoperability with IT
The Orchestra OT solution is fully compatible and interoperable with IT and edge solutions. Start Small, Think Big is easier to live with. In everyday projects, you often start with a proof-of-concept. You will quickly realize the advantages of Orchestra and want to use low-code more often. If domains or network boundaries have to be crossed, this is easy with Orchestra. All information in one environment is available to all other connected environments after connection.
With Orchestra, we have a central, efficient interface at the field level with which we can access all heterogeneous data in a data point based on rules and distribute it to subsystems. Orchestra thus enables us to work efficiently with production data in a load-balanced manner.
Service-Levels
The requirements of the business process define the performance and availability of the technology. Security-relevant processes or order control are designed differently than those for data evaluation. Orchestra takes these requirements into account with customizable data preprocessing, queuing, buffering and encrypted transmission.
Low-Code
juno does not require any other programs or devices to unfold its full functionality. Thanks to containerization, juno can be docked in a wide variety of environments and is ready to use out of the box.
Self-Contained
Neither extra database nor extra server – juno requires minimal resources and therefore runs platform-independently on almost all devices. The local preprocessing and the filtered forwarding of data to higher-level systems reduce the network load.
Do you have questions?
We are happy to help you with a personal discussion.