Knowing the condition of production machinery and equipment is essential for every production process. Targeted condition monitoring enables companies in the manufacturing industry to optimize the maintenance intervals of machines and systems. Safety, machine efficiency as well as transparency in production are to be ensured by Condition Monitoring.
Use condition monitoring as an important tool and measurable basis for the fine-tuned planning of your production processes.
Definition of Condition Monitoring:

increase reliability, reduce costs and failures
Condition monitoring describes methods used to ensure the availability of machines and systems.
In contrast to overall equipment effectiveness [link internally to OEE], it is not the effectiveness of the production process that is measured here, but the condition of the machines.
The goal of machine monitoring is also to make production more efficient, to detect problems earlier, and to ensure that maintenance and servicing of equipment is carried out without failures. In short, the availability of the machines should be increased.
Condition monitoring is realized through the targeted provision and recording of machine conditions with the aid of measuring systems. The resulting data can be translated by the Condition Monitoring Software Orchestra and made available for further analysis possibilities.
Challenges of condition monitoring: 

Identifying opportunities, exploiting potentials:
Good Condition Monitoring requires planning and the recognition of potential.
At the beginning, every company faces many questions: "What needs to be monitored where, when, how and with what?"
What is my goal?
How do I define data sources?
How can the right data be collected and made available?
How do I turn data into information?
Our experts work with you in workshops to define which machines and systems need to be connected and the logic behind this connection. Our integrated error handling is available to you as a safety net at all times.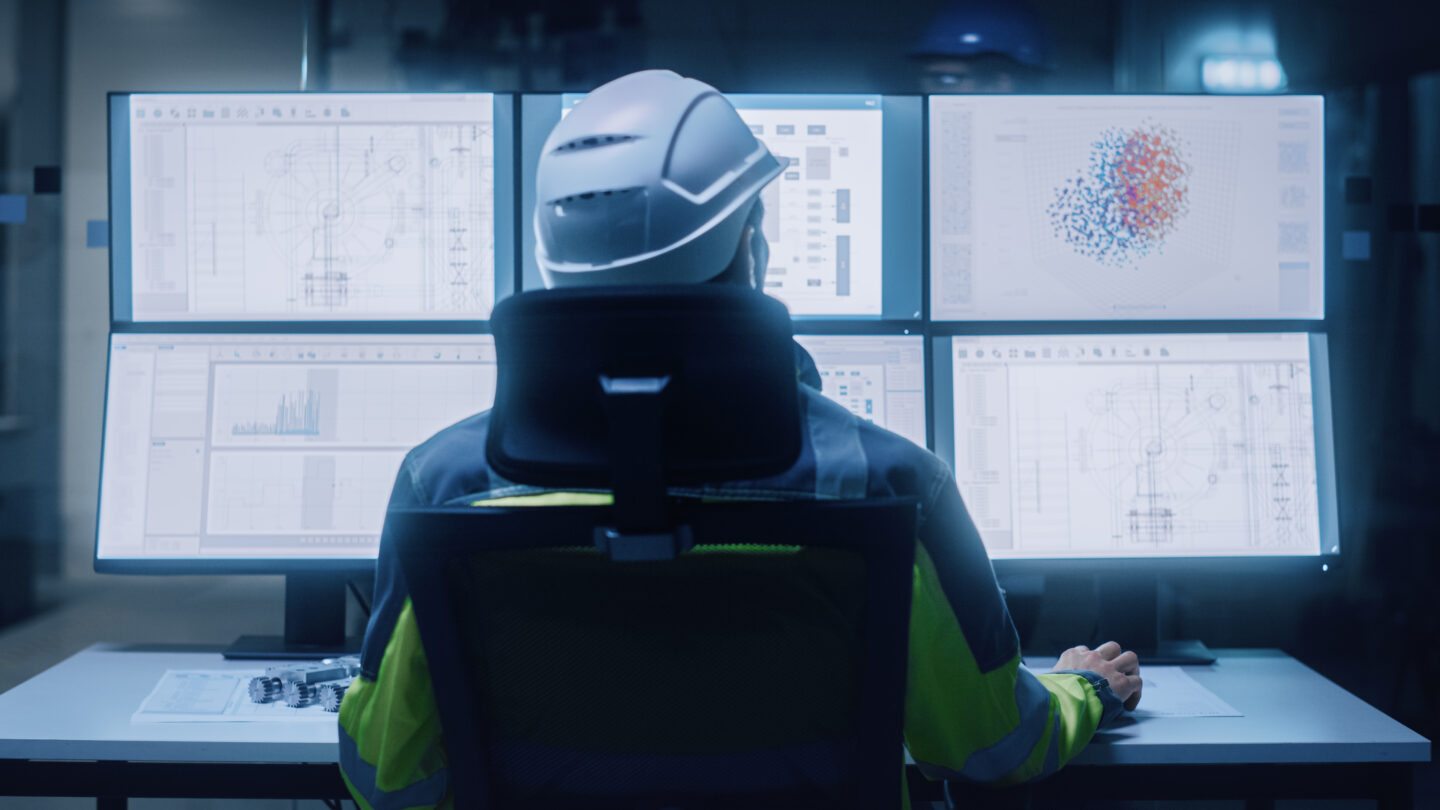 Advantages vs. Disadvantages of Machine Condition Monitoring
Generating valuable information from existing data naturally involves effort – and costs. Here, each production must determine for itself whether the effort is worthwhile. After all, data costs money, while information is worth its weight in gold.
So for production to actually function effectively and efficiently in the long term, data is not enough. Facts and figures must be enriched with logic and background information in order to interpret them and draw conclusions. Condition monitoring of systems and machines therefore requires expertise and consulting services, which we offer you – ensuring not only progress for your production, but also numerous long-term benefits:
Higher machine efficiency

through early warning of material fatigue
through early fault detection
A step towards the Smart Factory 
through digitalization and connectivity
Reliable machine condition monitoring is an important prerequisite for good condition-based maintenance in industry.
This modern, digitized strategy replaces the outdated ways of reactive or preventive maintenance.
The additional analysis options pave the way for IoT use cases such as predictive maintenance and the digital twin – or even the prioritization of production processes to counter the shortage of skilled workers.
Last but not least, the new connectivity and upgrading of existing machines will enable the entry into Industry 4.0 and the Internet of Things.
Advantages of Condition Monitoring by soffico: 
Towards Industry 4.0 with Orchestra Industrial Suite
Once the decision has been made to monitor the condition of your own production, you need the right partner – and the right software. With the help of Orchestra Industrial Suite, production data is collected, pre-processed and buffered on the respective machines (on premise). The Industrial Suite Low Code Platform provides data for third-party systems on its own OPC UA server. Orchestra thus enables, for example, the data to be transferred to MES systems or to be visualized, monitored and controlled on dashboards.
Orchestra enables Industry 4.0
The notification engine integrated in Orchestra automatically notifies the system administrator in the event of an error. Errors are analyzed using Orchestra Monitor. Here, the data flow can be traced down to the smallest detail. Errors are recorded in system events and log files, in which the source of the error can be traced down to the stack trace.
However, the user-friendly dashboards allow even non-specialists to have overall control of production.
Monitoring is not just Monitoring! 
Benefit from our experts and our large partner network and also enjoy all the other advantages of Orchestra:
Transparency and data sovereignty
Stability and reliability
Do you have questions?
We are happy to help you with a personal discussion.