The digital age demands upgrades to the smart factory, connectivity, and data availability – and creates new, exciting models for the digital image of one's own production facility. A "digital twin"
offers a better exchange of information and ultimately more safety, efficiency and transparency in production. But what is a digital twin? Where and when does it find application and what advantages does this use case of Industry 4.0 bring for manufacturing companies?
What is a Digital Twin? Simple explanation of the digital Use Case
A digital twin is a virtual representation of a real, tangible, or intangible object. Both a product, a process or a service can therefore be represented by the digital twin – regardless of whether the real object already exists or is only in the planning stage.
The digital twin connects the object to be imaged with the digital image in virtual space via real data and information. This means that the twins are created by real-time data of the real object via an interface and are then mapped digitally.
A digital twin must therefore represent different "real" information in a uniform digital format. However, digital twins are more than just pure data: they also represent algorithms that describe the real-world counterpart. These are often simulation models.
In addition to ideal networking and available data in the company, the prerequisites for creating the twins are above all a good data architecture, as well as coherent IT/OT integration.
Multiple Benefits: Possible uses of the Digital Twin using the example of production 
One of the most important application areas of Digital Twins is modern production technology.The Digital Twin is used here in numerous production stages – and even company-wide:
Even before actual production, the Digital Twin can optimize it: Simulations and tests for product development can easily be carried out virtually with a Digital Twin.
During production itself, the twin can make the manufacturing process more transparent and efficient.
In the event of an error, data provided by digital twins can be used to investigate the causes of the error.
Even when it comes to suppliers, the digital twin can also provide manufacturers with information about required workpieces.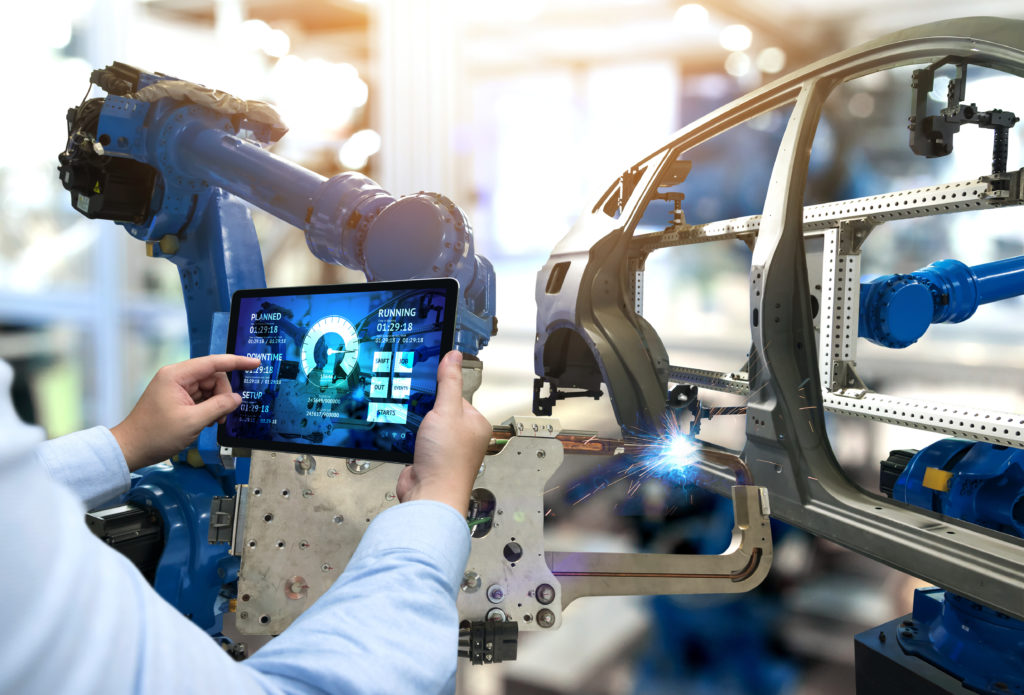 Digital Twin: brings benefits to Industry 4.0 production
What is a digital twin useful for anyway? The basic motivation is to enable the ideal exchange of information within your own company. But the Digital Twin also offers other production benefits:
Optimization of the process design already in the planning stage
Simulations enable smooth commissioning of new products
Optimized processes in production right from the start
Precise forecasts of the condition of products and equipment
A holistic view of your own production
Easy cross-company coordination, also with suppliers and manufacturers, on suitable workpieces
For the digitization of production and the path towards the smart factory, analysis, simulation, production, and development processes with the help of digital twins represent an indispensable basis.
Requirements for transparent production = reasons for the Digital Twin
Today, the manufacturing industry faces numerous requirements and challenges:
There are more and more legal requirements and regulatory demands that must be met.
For this, it is indispensable to always know the status about the product and to record key figures, such as the ecological footprint.
Complex products with multiple data sources, entire product lines or even the entire factory must be mapped digitally and uniformly.
Transparency and effectiveness are paramount.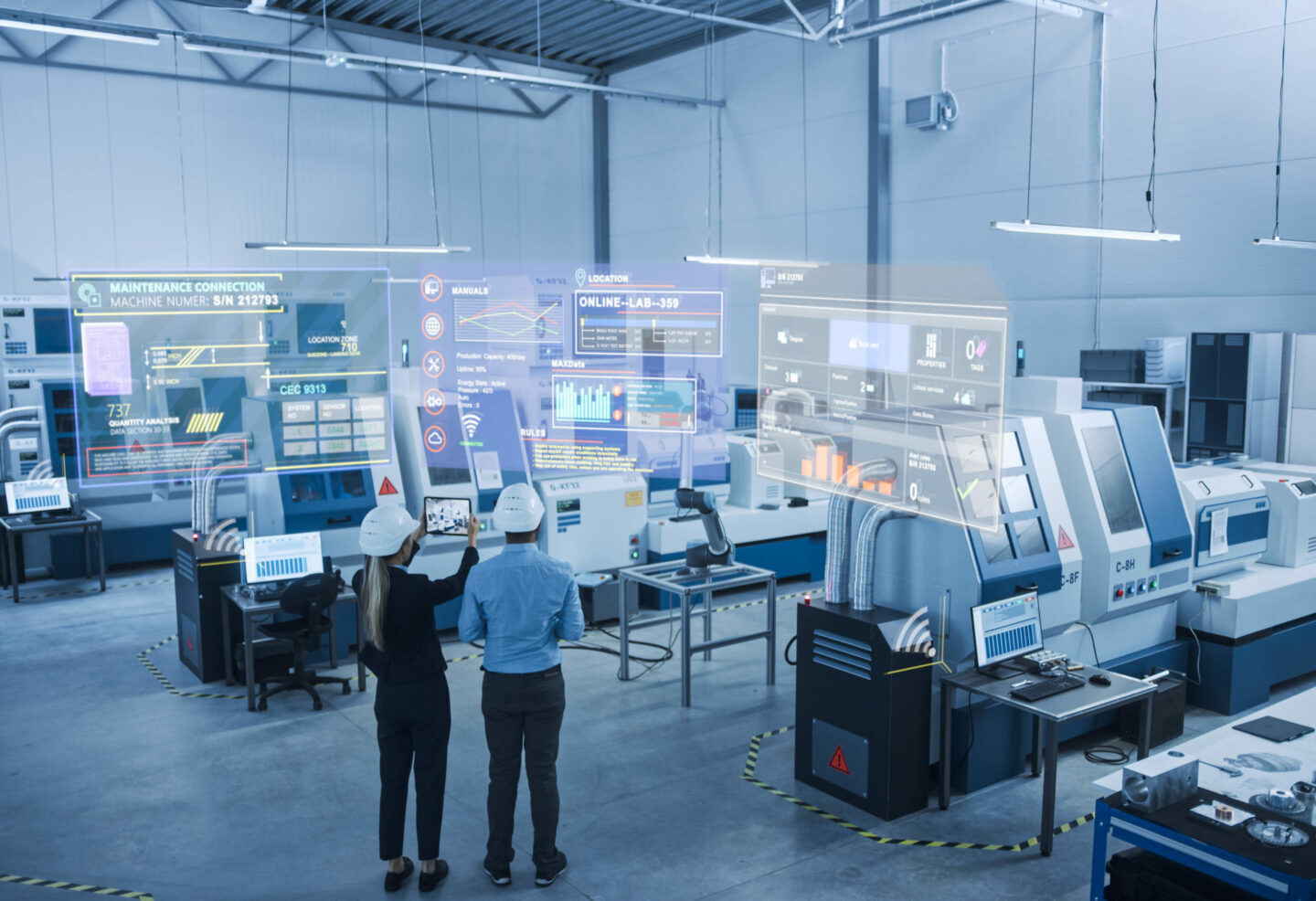 With the help of Orchestra, companies can:
… map a technically highly sophisticated product.
… establish connectivity and make data available.
… make the value chain transparent and understandable.
… bring different programming languages and data protocols to a common level.
… improve production with your own digital twins.
IoT: Create a Digital Twin – with Orchestra Industrial Suite
The decision to map your production on the basis of digital twins and therefore make processes more effective and efficient right from the start is guaranteed to be the right decision for you. Now all you need is the right partner to successfully take the step towards digitization – and the right software.
Orchestra enables Industry 4.0
Orchestra Business Suite not only enables the creation of digital images of production, but also modernizes your company from multiple aspects:
The software networks systems without changing the individual or technical ways of working
Stability and reliability of enterprise-wide data integration are increased.
Data flows can be better understood thanks to monitoring.
Valuable information can finally be generated from available data.
Convince yourself of our expertise, choose soffico as your new partner and benefit from the additional advantages of our middleware:
Transparency & data sovereignty
Do you have questions?
We are happy to help you with a personal discussion.